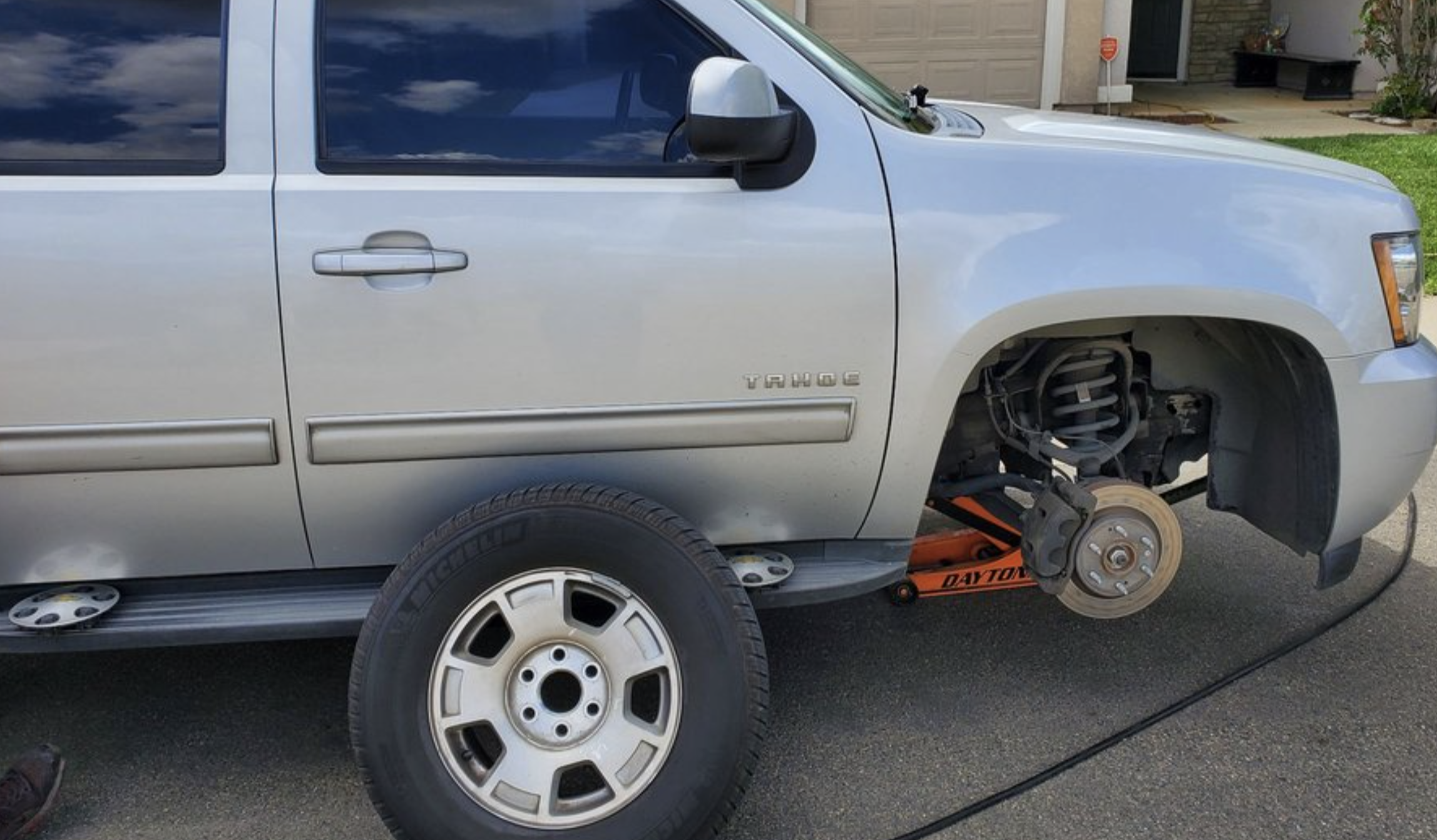 Top-notch customer service
At the forefront of our priorities is customer satisfaction, as we value our clients and their cars and treat them with the utmost respect they deserve. Our primary goal is to ensure a hassle-free experience, aiming to swiftly get your car back on the road without delay.

professional and highly trained mechanics
With our team of certified mechanics, we boast experts in the field who possess extensive knowledge and experience to effectively handle nearly any car repair task that comes their way.

Convenient mobile services
By offering mobile services, we eliminate the necessity for you to invest time and money in transporting your vehicle to a physical garage. Our fully equipped fleet are always on the move, prepared to address all your car repair needs at your location.
At Cleveland Pro Mobile Mechanic, our goal is to deliver outstanding on-site repair services for various vehicles, such as cars, trucks, SUVs, and motorcycles. With our team of skilled technicians, advanced technology, and extensive knowledge, we strive to provide reliable, efficient, and affordable services that go above and beyond your expectations.
No matter where you are, whether stuck on the roadside or at home, our experts are always ready to respond to your location swiftly. Our top priority is to ensure a prompt and effective repair of your vehicle, enabling you to hit the road again in no time. You can have full confidence in our commitment to delivering trustworthy and top-quality services.
At Cleveland Pro Mobile Mechanic, our utmost dedication is to create the smooth operation of your vehicle through our extensive range of repair and maintenance services. With a focus on preventive maintenance, we offer essential services like coolant flushes and oil changes, aimed at preserving your vehicle's optimal condition.
We pride ourselves on our strong work ethic, grounded in honesty and transparency. Our team of skilled technicians will consistently provide you with clear and concise explanations regarding any vehicle issues you may encounter. Furthermore, we believe in upfront communication, providing detailed cost estimates to ensure transparency and prevent any surprises in the final bill.
Cleveland Pro Mobile Mechanic is Cuyahoga County's most trusted source for on-site vehicular repair.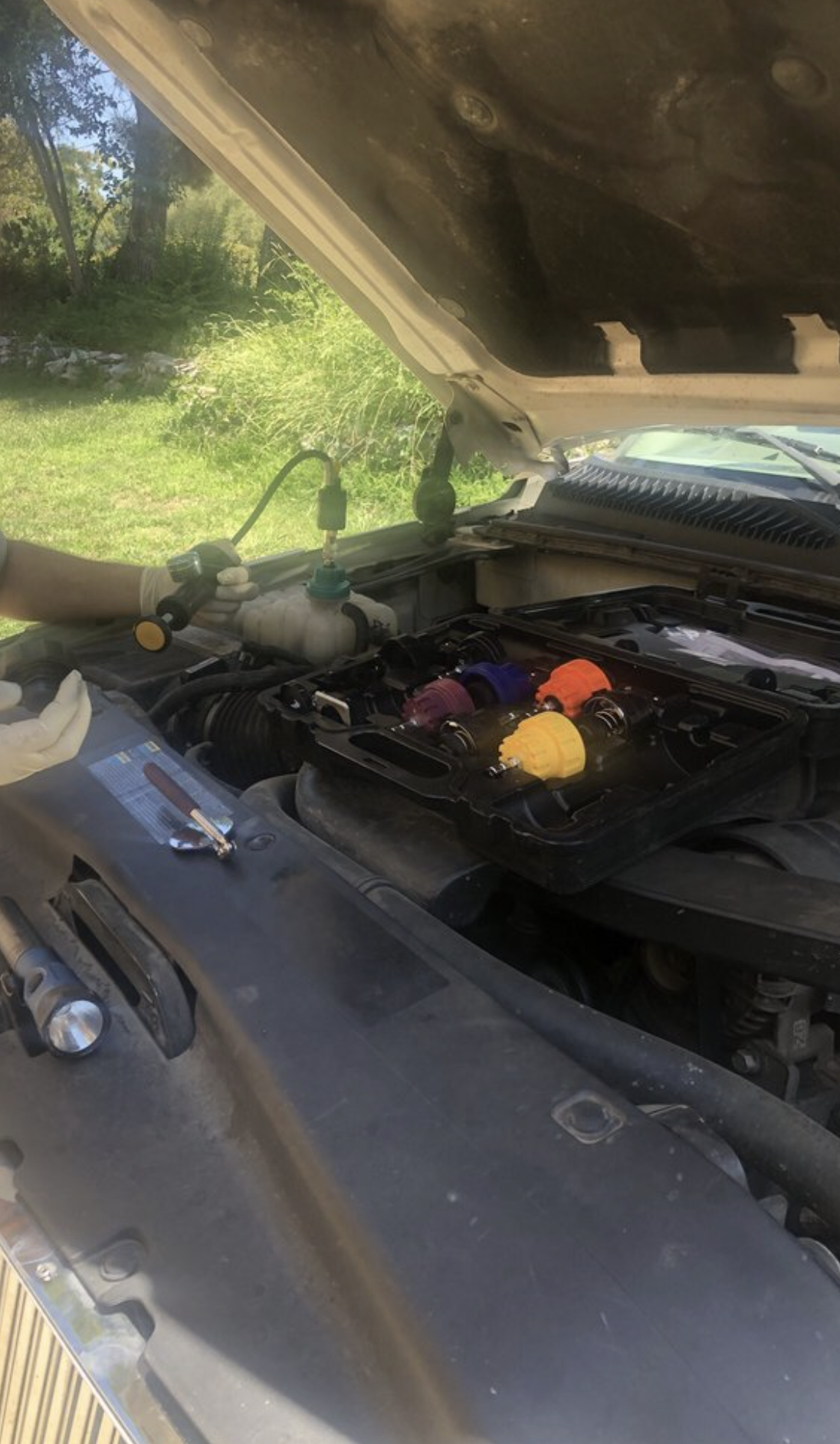 Our Vision
Our vision at Cleveland Pro Mobile Mechanic is to be the leading provider of on-the-move vehicle repair services in the Greater Cleveland area.
We strive to set the industry standard by delivering exceptional and convenient auto care solutions to our valued customers. Our vision encompasses a commitment to excellence, professionalism, and customer satisfaction.
We aim to build long-lasting relationships by consistently providing reliable, efficient, and transparent services. With our skilled technicians, advanced technology, and customer-centric approach, we envision a future where every vehicle owner in the region can rely on us for top-quality mobile mechanic services that exceed their expectations.
Our Mission
Our mission at Cleveland Pro Mobile Mechanic is to provide convenient, reliable, and top-quality on-the-move vehicle repair services to the Greater Cleveland community. 
We are dedicated to ensuring that our customers receive exceptional auto care that exceeds their expectations. Our mission encompasses three key pillars:
Convenience: We bring the repair shop to our customers' preferred locations, saving them time, hassle, and the need for towing. Our mobile service allows vehicle owners to have their repairs and maintenance performed at their convenience, whether at home, workplace, or roadside.
Reliability: We strive to deliver reliable solutions by employing skilled technicians with extensive knowledge and expertise in handling various vehicle makes and models. Our commitment to using high-quality parts and advanced diagnostic tools ensures that our customers' vehicles are in capable hands.
Customer Satisfaction: We prioritize customer satisfaction by providing honest and transparent communication. We take the time to listen to our customers' concerns, clearly explain repair options, and offer upfront pricing. We aim to build long-term relationships based on trust, integrity, and exceptional service.
Through our mission, we aim to be the go-to mobile mechanic service provider in the area, consistently delivering superior auto care that keeps our customers' vehicles running smoothly and safely.
Northeast Ohio Roots
Cleveland Pro Mobile Mechanic was established to revolutionize the perception of mobile mechanic companies. Although we faced initial unfamiliarity, our business experienced rapid growth, quickly becoming the favored option for vehicle repair and maintenance services in the region.
Our present focus lies in fostering enduring relationships with our valued clients. We realized from the outset that by offering on-site services directly at our customers' residences, we could forge a deep bond with the local community. This personalized approach has set us apart from traditional automotive repair shops and has been instrumental in shaping our company.
Providing outstanding and reliable on-site repair services to the Greater Cleveland area is our primary objective, and we are fully committed to this mission. As we continue to expand our service area, our unwavering dedication to delivering hassle-free services remains steadfast. Our team of highly skilled technicians is available round the clock, equipped with state-of-the-art diagnostic tools to ensure optimal performance of your vehicle.
Trust The Experts Who Know
Our team comprises friendly and responsive customer service representatives who are dedicated to providing prompt assistance and a seamless experience for our customers. Additionally, we place great trust in the expertise of our mechanics. It is their proficiency that enables us to offer exceptional services, top-quality repairs, and outstanding customer service.
Equipped with advanced diagnostic equipment, our technicians ensure precise and effective repairs for all types of vehicles. We prioritize customer satisfaction and strive to exceed expectations through our commitment to excellence and meticulous attention to detail.
Contact Cleveland Pro Mobile Mechanic at (216) 859-3462.
Satisfaction Guaranteed!
Committed to delivering top-notch car repair services, our team of skilled mechanics prioritizes the highest quality standards to ensure optimal performance of your vehicle. By utilizing state-of-the-art equipment and advanced techniques, we are equipped to effectively diagnose and resolve any car issues with precision and efficiency.
The experience I've had with Cleveland Pro Mobile Mechanic has been nothing short of exceptional. Convenience is the name of the game. The fact that they come directly to my location saves me a tremendous amount of time and effort.
As a satisfied customer of Cleveland Pro Mobile Mechanic, their convenient mobile service and skilled mechanics have consistently provided top-quality truck repairs that I can trust.
No more dealing with the hassle of transporting my vehicle to a traditional repair shop. Their mobile service is a game-changer. I highly recommend their services to anyone in need of reliable, convenient, and top-quality mobile automotive repairs.
Call The Finest Mobile Mechanics Around
At Cleveland Pro Mobile Mechanic, we deliver exceptional mobile mechanic services to the Greater Cleveland area. Our team of highly skilled technicians possesses the expertise to tackle a diverse array of mechanical problems across various vehicle types, including cars, trucks, motorcycles, and even boats.
We recognize that mechanical issues can arise unexpectedly, often leaving drivers feeling stranded and disheartened. That's why we bring our fully equipped garage directly to you, ensuring convenient and reliable repairs wherever you may be.
No matter if you're encountering problems with your brakes, electrical systems, tires, or engine, we possess the expertise and equipment to efficiently resolve the issue and have you back on the road swiftly and securely. Don't let car trouble make you late to the Guardians game. Reach out to us today and get everything under the hood running as it should.
Contact Cleveland Pro Mobile Mechanic at (216) 859-3462.