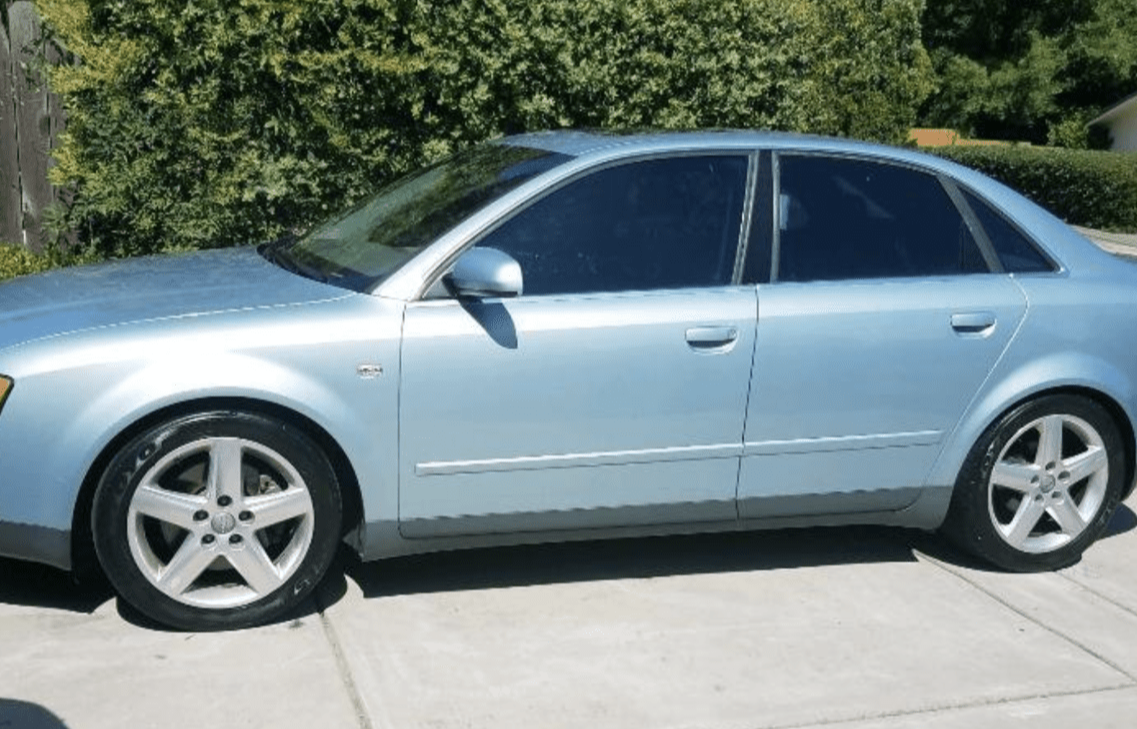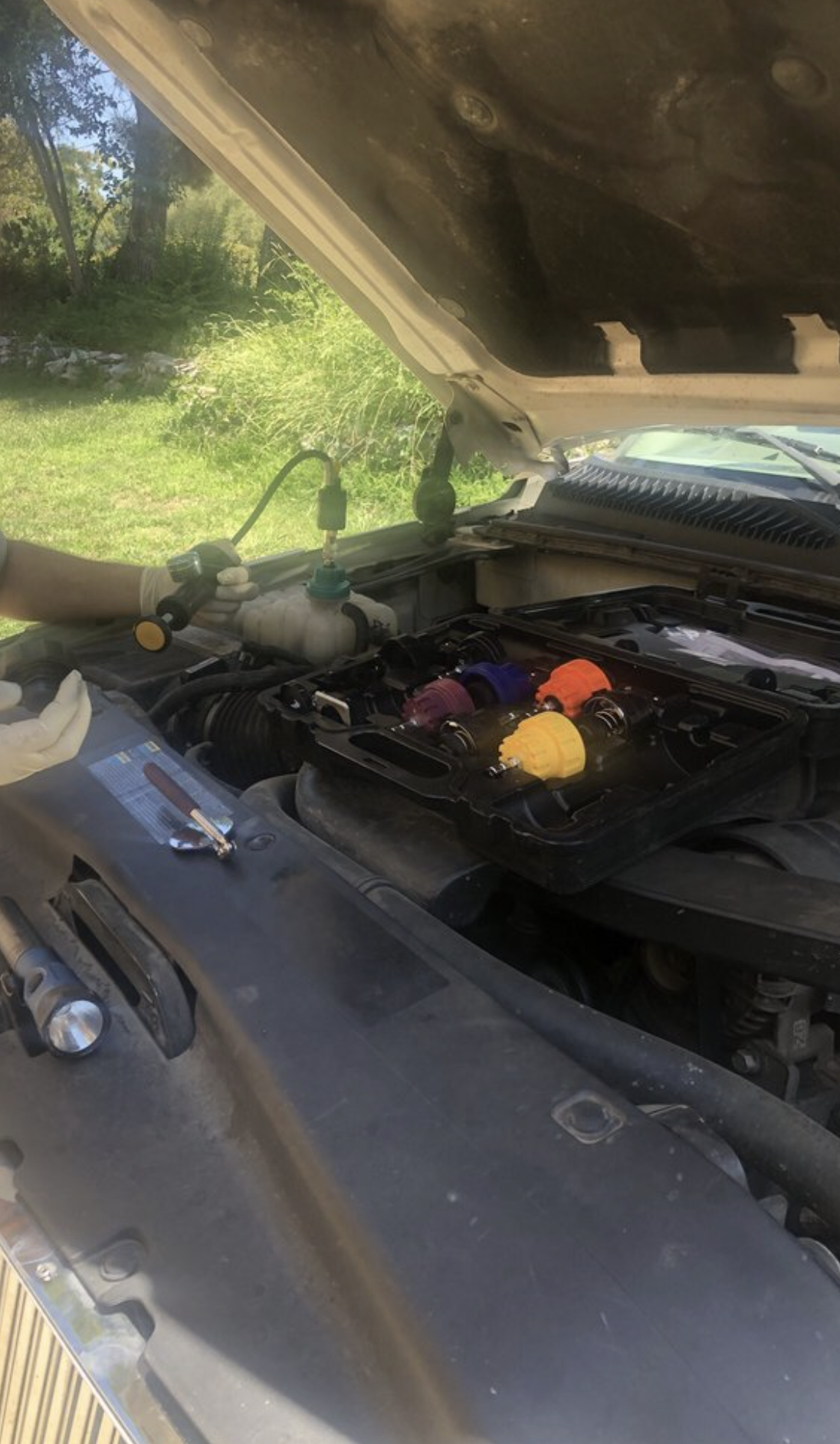 Top-notch customer service
At the forefront of our priorities is customer satisfaction, as we value our clients and their cars and treat them with the utmost respect they deserve. Our primary goal is to ensure a hassle-free experience, aiming to swiftly get your car back on the road without delay.

professional and highly trained mechanics
With our team of certified mechanics, we boast experts in the field who possess extensive knowledge and experience to effectively handle nearly any car repair task that comes their way.

Convenient mobile services
By offering mobile services, we eliminate the necessity for you to invest time and money in transporting your vehicle to a physical garage. Our fully equipped fleet are always on the move, prepared to address all your car repair needs at your location.
When the summer heat becomes unbearable, having a properly functioning air conditioner in your vehicle is essential. Look no further than Cleveland Pro Mobile Mechanic for assistance! Our team consists of highly skilled and certified mechanics who are experts in all aspects of A/C repair in Cleveland, ranging from minor recharges to complete replacements. With our help, you can have peace of mind knowing that your car's A/C system will perform optimally, even during scorching hot days. Our exceptional services guarantee a comfortable driving experience, regardless of the temperature.
As winter approaches, it becomes crucial to ensure that your car's heater is in optimal condition to keep you warm during the cold season. At Cleveland Pro Mobile Mechanic, our experienced mechanics will conduct a thorough assessment of your vehicle's heating system and promptly address any issues that arise. After visiting our facility, your car will have all the necessary components to provide you with warmth on the coldest days. Trust us for reliable and high-quality services, allowing you to drive comfortably throughout the winter season.
Auto A/C And Heater Repair—Cuyahoga Style!
Don't allow unfavorable weather to disrupt your daily routine. If you're facing challenges such as decreased airflow, excessively warm temperatures, or any other issues with your vehicle's HVAC system, rely on our expertise for assistance. Our skilled technicians will swiftly diagnose and resolve the problem, guaranteeing your ability to drive in comfort once more. While we handle all the technical aspects, you can sit back and relax, knowing that you'll be at ease regardless of the severity of the weather conditions.
Our team knows:
Motors

Fans

Switches

Vents

Tubing

Condensers

Evaporators

Coiling
You can rely on our team of highly skilled technicians to bring your HVAC system back to its optimal performance. Whether you need routine maintenance or a more intricate repair, be assured that we will consistently deliver exceptional service. We take pride in our work and offer a guarantee, ensuring that you can have complete confidence and trust in the expertise of our mechanics. Rest assured that we are dedicated to providing complete satisfaction with every task we undertake.
Get That Frosty Feeling Back
At Cleveland Pro Mobile Mechanic, we understand the significance of a properly functioning heating and air conditioning system for ensuring comfortable driving experiences. Our mechanics are equipped with the necessary tools and expertise to deliver dependable repair services for all car types, regardless of their make or model, enabling you to drive safely in any weather conditions.
If you encounter any issues with your vehicle's HVAC, our team of certified experts, boasting extensive experience, is ready to assist you. Utilizing advanced diagnostic tools, we swiftly pinpoint and address any concerns. With our specialized knowledge in HVAC repair, you can have peace of mind knowing that your systems will be restored to their optimal condition promptly.
Ensuring your safety and comfort in all weather conditions is our utmost priority at Cleveland Pro Mobile Mechanic. We also offer other services, including brake repairs and engine repairs. Our team of seasoned professionals is dedicated to offering affordable and dependable services, guaranteeing that each ride is a comfortable experience for you.
Contact Cleveland Pro Mobile Mechanic at (216) 859-3462.
Satisfaction Guaranteed!
Committed to delivering top-notch car repair services, our team of skilled mechanics prioritizes the highest quality standards to ensure optimal performance of your vehicle. By utilizing state-of-the-art equipment and advanced techniques, we are equipped to effectively diagnose and resolve any car issues with precision and efficiency.
The experience I've had with Cleveland Pro Mobile Mechanic has been nothing short of exceptional. Convenience is the name of the game. The fact that they come directly to my location saves me a tremendous amount of time and effort.
As a satisfied customer of Cleveland Pro Mobile Mechanic, their convenient mobile service and skilled mechanics have consistently provided top-quality truck repairs that I can trust.
No more dealing with the hassle of transporting my vehicle to a traditional repair shop. Their mobile service is a game-changer. I highly recommend their services to anyone in need of reliable, convenient, and top-quality mobile automotive repairs.
Call The Finest Mobile Mechanics Around
At Cleveland Pro Mobile Mechanic, we deliver exceptional mobile mechanic services to the Greater Cleveland area. Our team of highly skilled technicians possesses the expertise to tackle a diverse array of mechanical problems across various vehicle types, including cars, trucks, motorcycles, and even boats.
We recognize that mechanical issues can arise unexpectedly, often leaving drivers feeling stranded and disheartened. That's why we bring our fully equipped garage directly to you, ensuring convenient and reliable repairs wherever you may be.
No matter if you're encountering problems with your brakes, electrical systems, tires, or engine, we possess the expertise and equipment to efficiently resolve the issue and have you back on the road swiftly and securely. Don't let car trouble make you late to the Guardians game. Reach out to us today and get everything under the hood running as it should.
Contact Cleveland Pro Mobile Mechanic at (216) 859-3462.