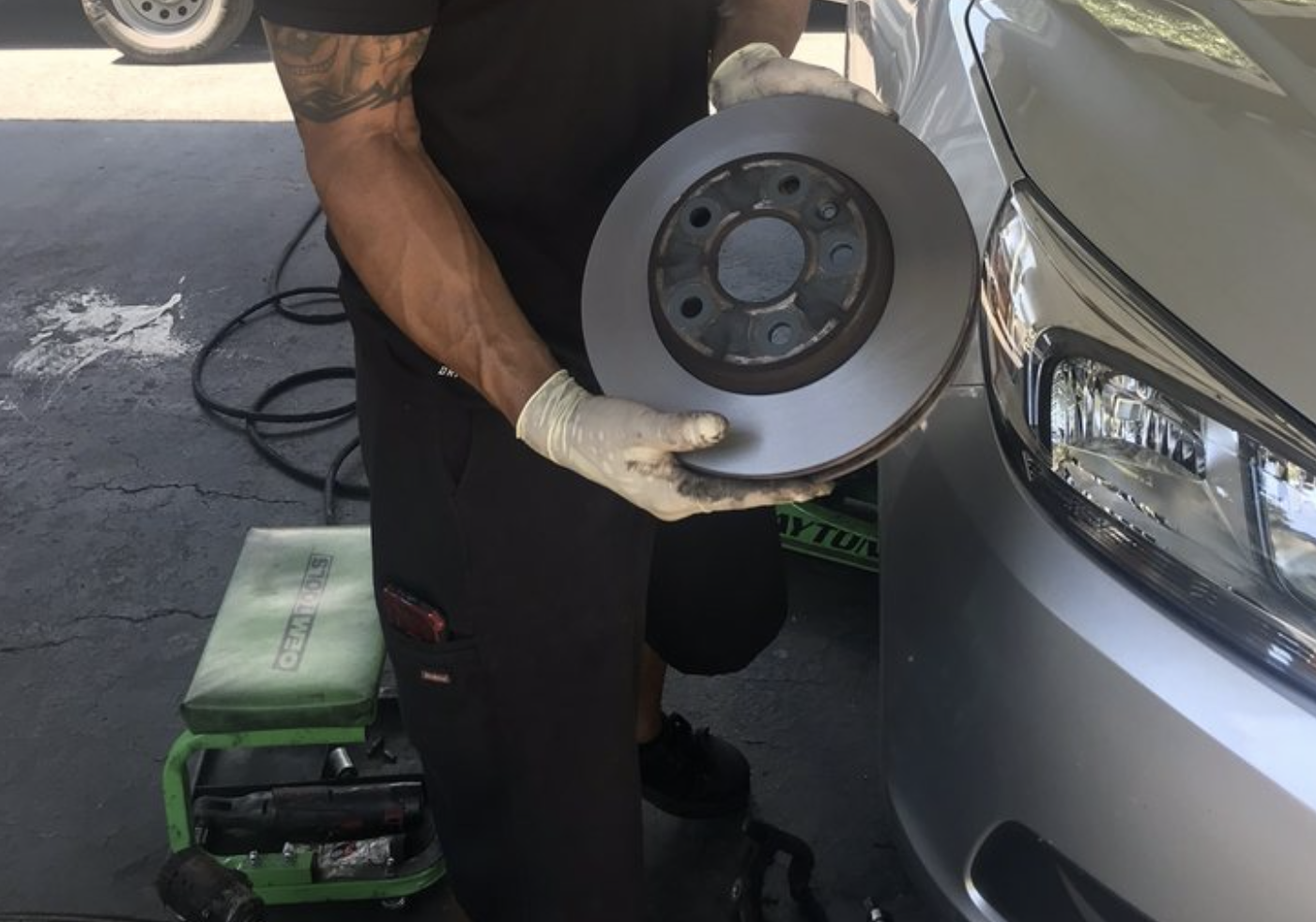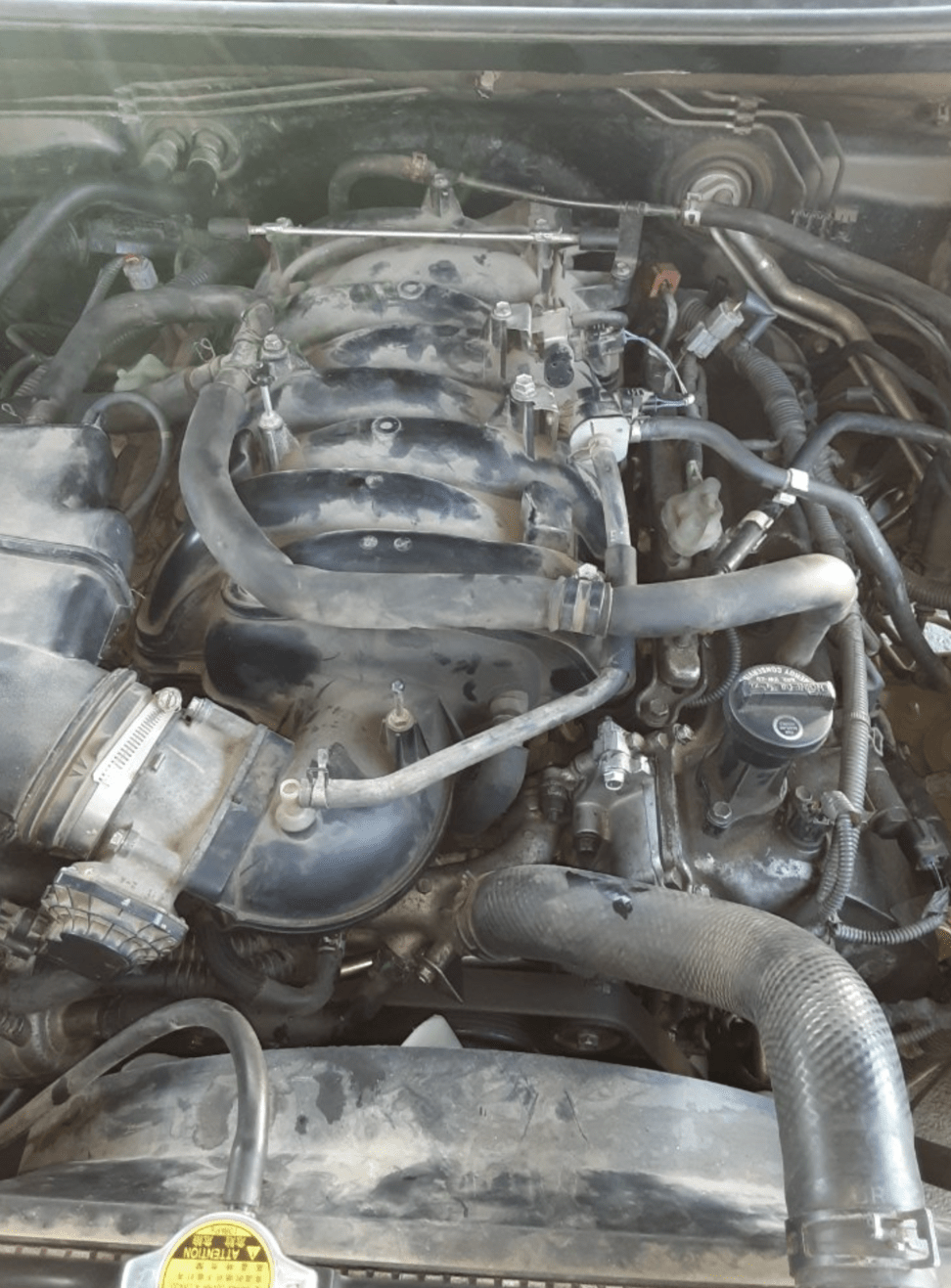 Top-notch customer service
At the forefront of our priorities is customer satisfaction, as we value our clients and their cars and treat them with the utmost respect they deserve. Our primary goal is to ensure a hassle-free experience, aiming to swiftly get your car back on the road without delay.

professional and highly trained mechanics
With our team of certified mechanics, we boast experts in the field who possess extensive knowledge and experience to effectively handle nearly any car repair task that comes their way.

Convenient mobile services
By offering mobile services, we eliminate the necessity for you to invest time and money in transporting your vehicle to a physical garage. Our fully equipped fleet are always on the move, prepared to address all your car repair needs at your location.
Cleveland Pro Mobile Mechanic is dedicated to delivering outstanding brake repair services to the residents of Cleveland. Brakes are vital for the safety of your vehicle, allowing you to demonstrate your respect for stoplights and enhancing the well-being of pedestrians on sidewalks.
Our team of ASE-certified mechanics employs state-of-the-art tools and technology to precisely diagnose and repair brake-related problems. With our mobile brake repair services in Cleveland, we aim to simplify your life by eliminating the need to visit our facility. Instead, we will conveniently come to your preferred location, be it your home, workplace, or roadside, and efficiently restore your brakes to their optimal condition.
We understand the significance of high-quality brake repair services at affordable rates, and we never compromise on the quality of our work. We are aware that brake repairs can be a financial burden, and that's why we emphasize transparency. We provide you with a detailed breakdown of the costs involved, ensuring transparency in all our dealings.
We recognize the importance of well-functioning brakes, not only for your safety but also for the safety of other drivers and pedestrians. That's why our experienced professionals approach brake repairs with the utmost seriousness, providing reliable and efficient services. We come to your location, eliminating the need for you to visit our facility, and skillfully repair your brakes to ensure a safe driving experience.
Brake Parts Available
With a team of licensed mechanics who possess extensive experience in brake repairs, Cleveland Pro Mobile Mechanic is proud to offer reliable services for all your brake-related concerns. We understand the stress that comes with encountering brake issues while driving, and our goal is to provide efficient and dependable solutions that put your mind at ease.
Our dedicated team will promptly arrive at your preferred location, skillfully diagnose the problem, and implement effective solutions to restore your brakes to their optimal functionality. With our trustworthy services, you can confidently hit the road, knowing that we have your back and your safety is our top priority.
We repair or replace:
ABS control modules

Brake boosters

Pads and shoes

Brake disks

Reservoirs

Brake calipers

Brake lines

Fluid pumps

Brake drums

Cylinders



Your safety is our utmost priority, and we are committed to providing prompt and reliable brake repair services for your convenience. Our team of licensed mechanics possesses the expertise and experience required to effectively address any brake-related issues with efficiency.
We understand the importance of maintaining roadworthy and safe vehicles, which is why we encourage you to not delay brake repairs. By contacting us today, you can take proactive steps to ensure your safety on the road. Trust us to deliver the professional service you deserve and the peace of mind you seek.
Pro Brake Repair
At Cleveland Pro Mobile Mechanic, your safety is our top priority, and we are dedicated to offering timely and dependable brake repair services that cater to your convenience. With a team of licensed mechanics who possess extensive expertise and experience, we can efficiently resolve any brake-related concerns you may have.
We recognize the significance of maintaining roadworthy and secure vehicles, which is why we strongly advise against delaying brake repairs. By reaching out to us today, you can take proactive measures to ensure your safety on the road. We also offer other services, including engine repairs and A/C repairs. Rest assured that we will provide the professional service you deserve, delivering the peace of mind you seek.
Dial (216) 859-3462.
Satisfaction Guaranteed!
Committed to delivering top-notch car repair services, our team of skilled mechanics prioritizes the highest quality standards to ensure optimal performance of your vehicle. By utilizing state-of-the-art equipment and advanced techniques, we are equipped to effectively diagnose and resolve any car issues with precision and efficiency.
The experience I've had with Cleveland Pro Mobile Mechanic has been nothing short of exceptional. Convenience is the name of the game. The fact that they come directly to my location saves me a tremendous amount of time and effort.
As a satisfied customer of Cleveland Pro Mobile Mechanic, their convenient mobile service and skilled mechanics have consistently provided top-quality truck repairs that I can trust.
No more dealing with the hassle of transporting my vehicle to a traditional repair shop. Their mobile service is a game-changer. I highly recommend their services to anyone in need of reliable, convenient, and top-quality mobile automotive repairs.
Call The Finest Mobile Mechanics Around
At Cleveland Pro Mobile Mechanic, we deliver exceptional mobile mechanic services to the Greater Cleveland area. Our team of highly skilled technicians possesses the expertise to tackle a diverse array of mechanical problems across various vehicle types, including cars, trucks, motorcycles, and even boats.
We recognize that mechanical issues can arise unexpectedly, often leaving drivers feeling stranded and disheartened. That's why we bring our fully equipped garage directly to you, ensuring convenient and reliable repairs wherever you may be.
No matter if you're encountering problems with your brakes, electrical systems, tires, or engine, we possess the expertise and equipment to efficiently resolve the issue and have you back on the road swiftly and securely. Don't let car trouble make you late to the Guardians game. Reach out to us today and get everything under the hood running as it should.
Contact Cleveland Pro Mobile Mechanic at (216) 859-3462.